BohaterON – włącz historię!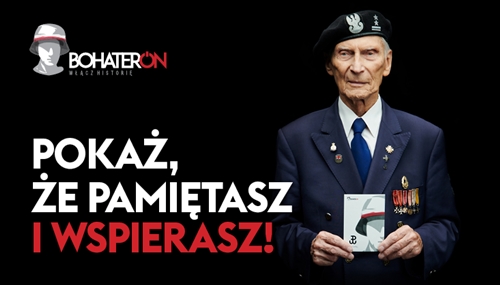 BohaterON – włącz historię! to ogólnopolska kampania mająca na celu upamiętnienie i uhonorowanie uczestników Powstania Warszawskiego oraz promocję historii Polski XX wieku.
Jest realizowana od 2016 roku przez trzy wrocławskie organizacje: Fundację Rosa, Fundację Sensoria i Fundację Pokolenia Kolumbów, których działaniom przyświeca hasło: Pamięć ? Edukacja ? Pomoc. Celem Akcji jest podniesienie poziomu wiedzy i świadomości uczniów na temat Powstania Warszawskiego za sprawą przeprowadzonych lekcji tematycznych oraz dobrowolne wysłanie kartki/listu/laurki z życzeniami.

Uczniowie z kl. III i kl. V naszej szkoły wykonywali kartki świąteczne wraz z życzeniami dla Powstańców Warszawskich.
Przeprowadzono również lekcje patriotyczne na temat Powstania Warszawskiego z wykorzystaniem materiałów edukacyjnych audio i wideo udostępnionych przez fundację. Jedna z nich to ?Mały? Roznosiciel Nadziei?, która opowiada o pięknej przyjaźni małego chłopca i dzielnej łączniczki.

Uczniowie klas starszych dowiedzieli się o tym, że nawet w najtrudniejszych chwilach pojawiał się promyk nadziei i poczucie, że warto było narażać życie, aby przenieść listy, które dawały nadzieję i dostarczały radości w świecie opanowanym przez zło.

Trzeba było szybko dorosnąć i doświadczyć, że w wojnie nie ma w pełni szczęśliwych zakończeń.
Nauczyciele, którzy czuwali nad realizacją projektu to:

Emilia Kostrobało, Agnieszka Mutwicka, Magdalena Falkiewicz i Janusz Bączek.